Chemical Peels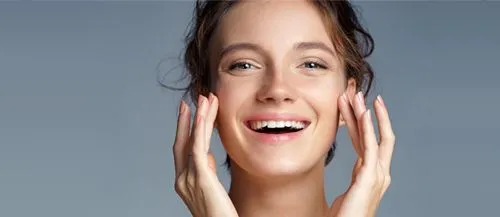 Chemical peels remove damaged outer layers of skin on the face, hands, neck and chest to smooth texture, reduce scarring and remove blemishes and pre-cancerous growths to produce healthy, glowing skin. There are three different types of chemical peels: alphahydroxy acids (AHAs), trichloroacetic acid (TCA) and phenol. They range in strength from mild to strong and are each designed to provide different results, depending on a patient's skin condition.
A chemical peel can be used to effectively reduce the appearance of wrinkles, age spots, freckles, scarring and blotchiness, as well as improve skin tone and texture by removing damaged layers of skin. This procedure is also now performed on younger patients looking to prevent the signs of aging from appearing too early. A chemical peel can be combined with laser treatment for optimal results.
It is important for patients to follow their doctor's instructions after the peel and to avoid prolonged sun exposure in order to maximize the results of their chemical peel.
---
Acne Facial
Our acne facials are designed to be a helpful addition to the typical topical medications, oral antibiotics, and hormonal treatments that are prescribed. Our program has been created to be well tolerated by most acne prone skin types helping to decrease breakouts, improve pigmentation and acne scarring. The procedure done in our office includes cleansing, exfoliating, and hydrating steps to improve the health and appearance of the skin. Talk to your doctor to see if an acne facial is right for your skin.
---
Skin Care Products
Medical skin care products, or cosmeceuticals, are functional cosmetic products that go above and beyond their intended function of external beautification and enhancement of the skin by offering additional therapeutic and antiaging benefits. These products are formulated to improve the skin's health and appearance as well as having positive physiological effects on the skin on a cellular level.
The following are some of the products that we offer at Dermatology Center at Ladera:
SkinMedica ®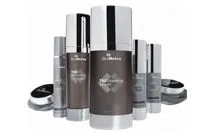 SkinMedica's line of professional skin care products is dermatologist-developed and available only in approved dermatology offices. The TNS Complex ® features a unique anti-aging formula with Nouricel MD. Toners, peels, cleansers, moisturizers, and other products for all skin types are also available.
SkinCeuticals ®
SkinCeuticals aims to create products that can be combined to build a regimen that prevents, corrects, and protects the skin. All of their skincare is "backed by science" and formulated to be optimally absorbed into the skin. The serums, cleansers, and numerous other products offered by SkinCeuticals are designed to improve skin health and attend to any skin concerns you may have.
Elta MD ®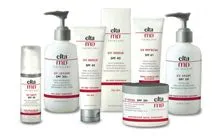 Manufactured by Swiss American Products, Inc., Elta MD ® skin care products can be used to enhance and maintain the overall health and appearance of the skin. Products such as cleansers, moisturizers and sunblocks are specially designed to smooth, heal and protect the skin and may be applied on a daily basis.
Ladera Derm
Ladera Derm private label products are personally selected by our physicians to meet the unique needs of the patients in our practice. All Ladera Derm products are non-comedogenic and can be safely incorporated into an existing skin care regimen to help patients achieve their desired results. Your doctor will help you determine which products are most appropriate for your individual skin.
ISDIN ®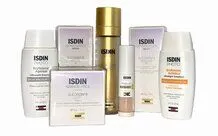 Used by healthcare professionals in over 40 countries, ISDIN focuses on maintaining and improving skin health and wellness while increasing awareness of skin cancer. Our office holds a variety of ISDIN products including a discoloration cream, Glycolic moisturizers, and several sunscreens all created to exfoliate, brighten, or protect your skin.
Alastin ®
Developed for use in daily regimes and enhance procedure results, Alastin products can be used to improve the appearance of fine lines and wrinkles, smooth the skin, and strengthen the skin barrier. Restorative Skin Complex and Regenerating Skin Nectar both aid in skin-rejuvenation and provide the most results when your doctor recommends which would compliment your individual skin's needs.
Latisse ®
Latisse is the first and only FDA-approved treatment for hypotrichosis, or inadequate eyelash growth. Latisse is a breakthrough treatment that enhances eyelashes by increasing their length, thickness, and darkness through a daily treatment applied to the base of the upper lashes. This treatment contains bimatoprost, which increases the number of hairs and the duration of the eyelash growth process.